Element iOS
Downloads for: iOS (iPhone/iPad)
Setup
After opening the Element app for the first time, select "I already have an account".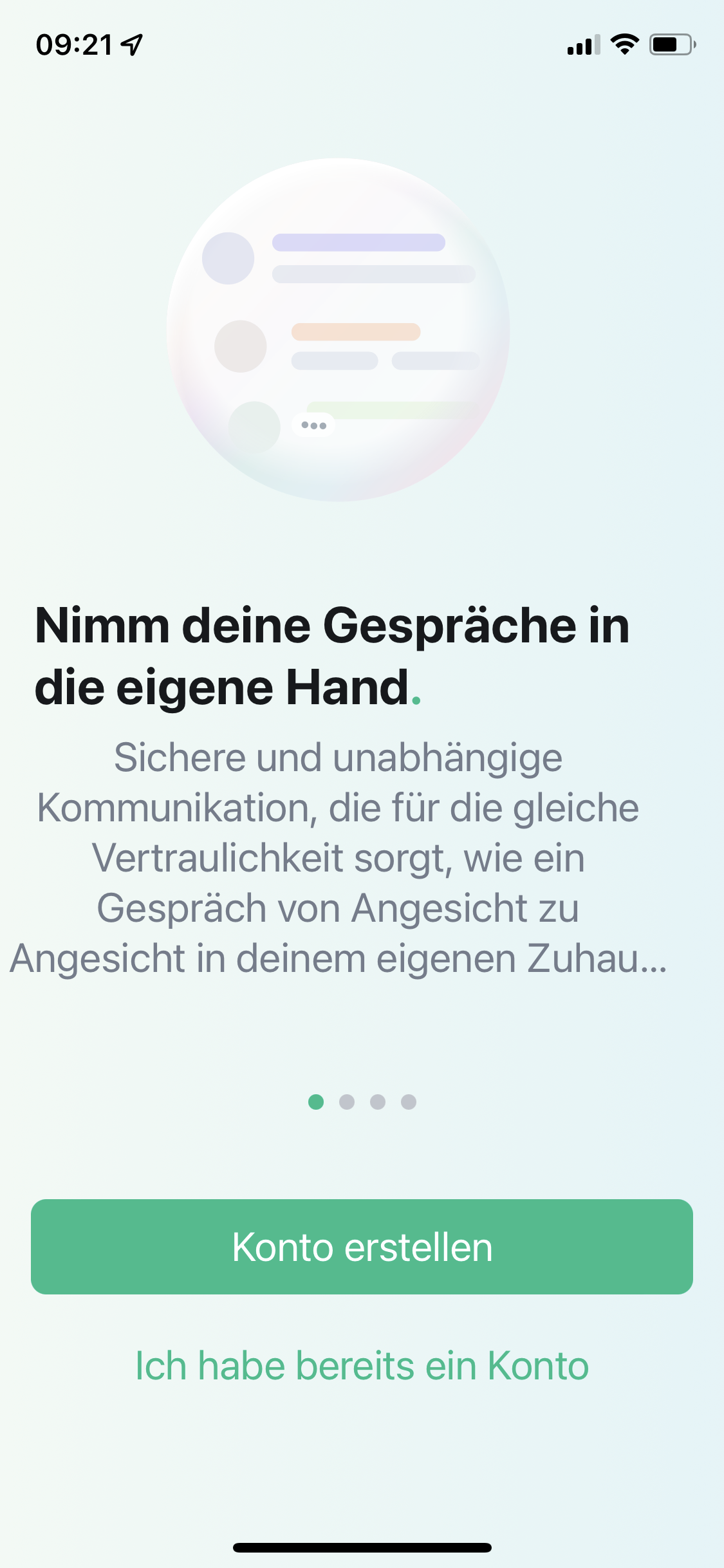 Then enter your ZIH login in the "Email or username" field. (You will find your ZIH login in the profile of the Self-Service Portal in the Account Information section as "Login user name".) In the "Password" field, enter your ZIH password.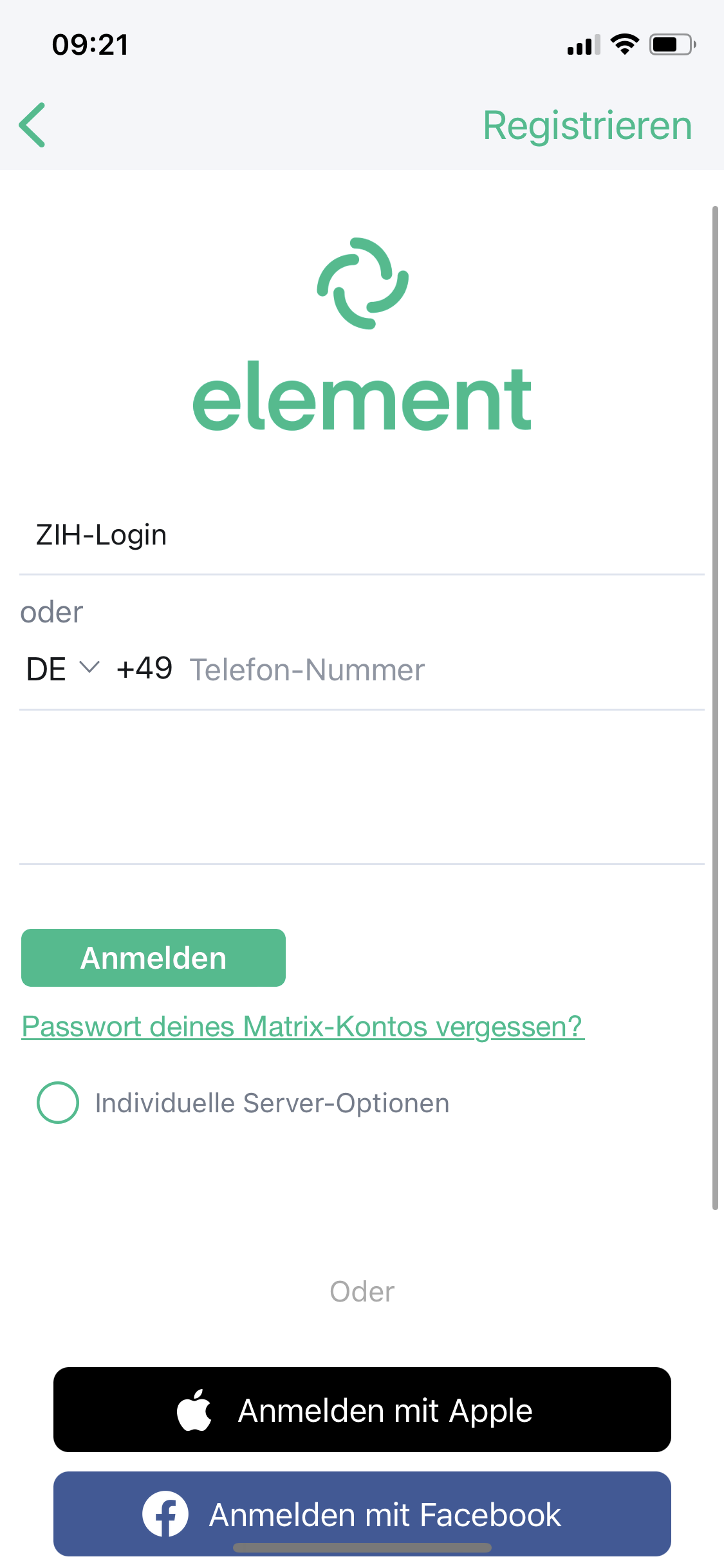 Check the "individual server options" checkbox and enter https://matrix.tu-dresden.de in the "home server URL" field.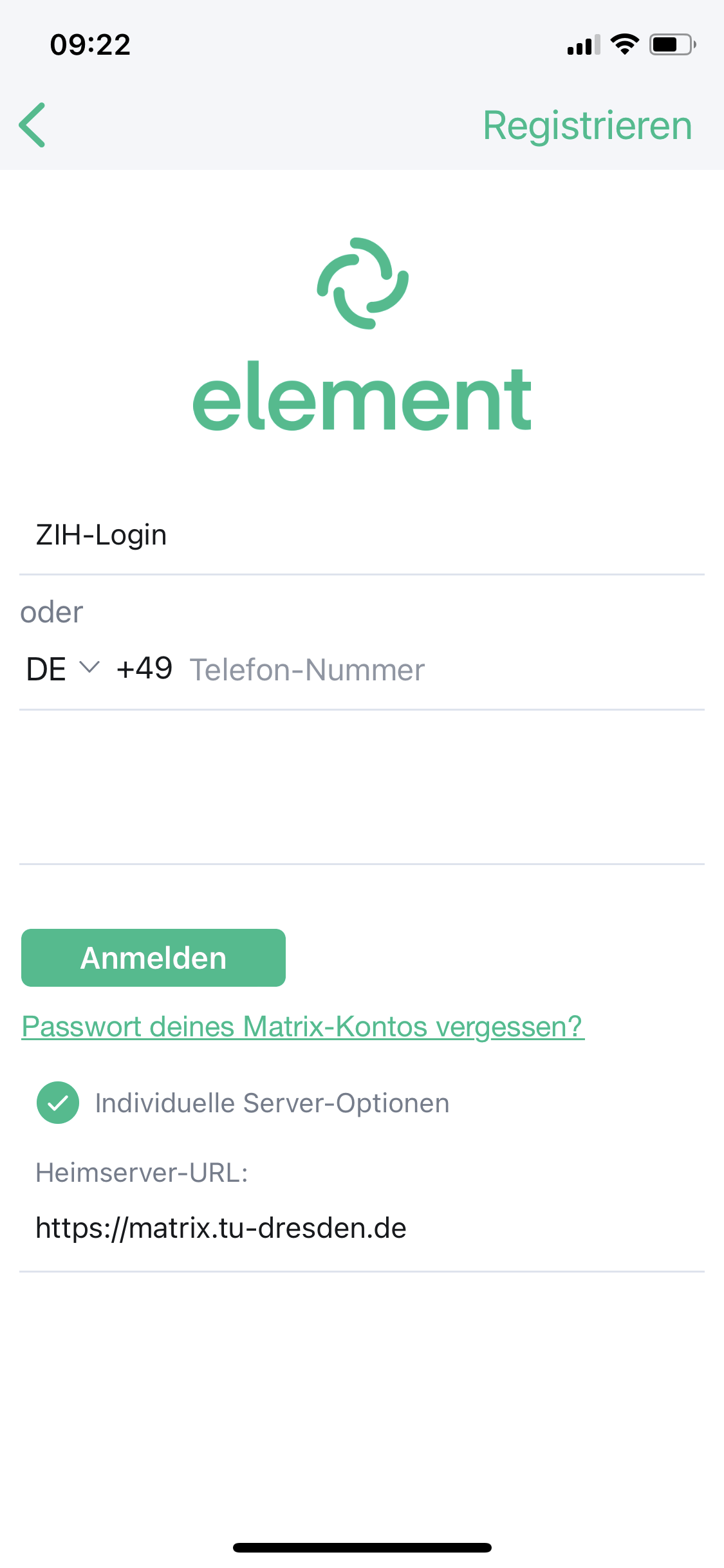 Finally, you can log in by pressing the "Sign in" button.