Element Android
Downloads for: Android (Google Play) Android (F-Driod)
Setup
After opening the Element app for the first time, select "I already have an account". You will then be prompted to select a server.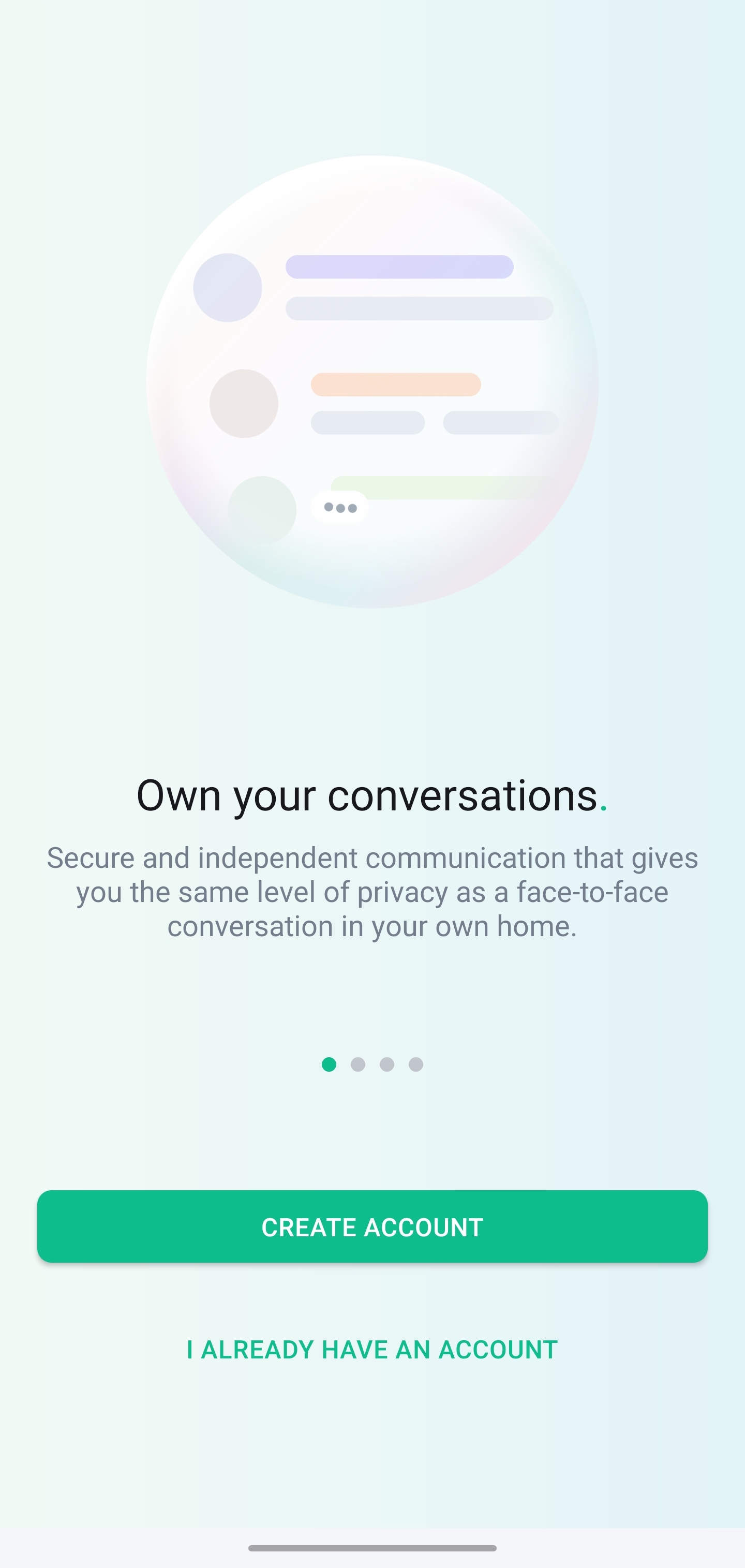 Tap here on the last option "Other".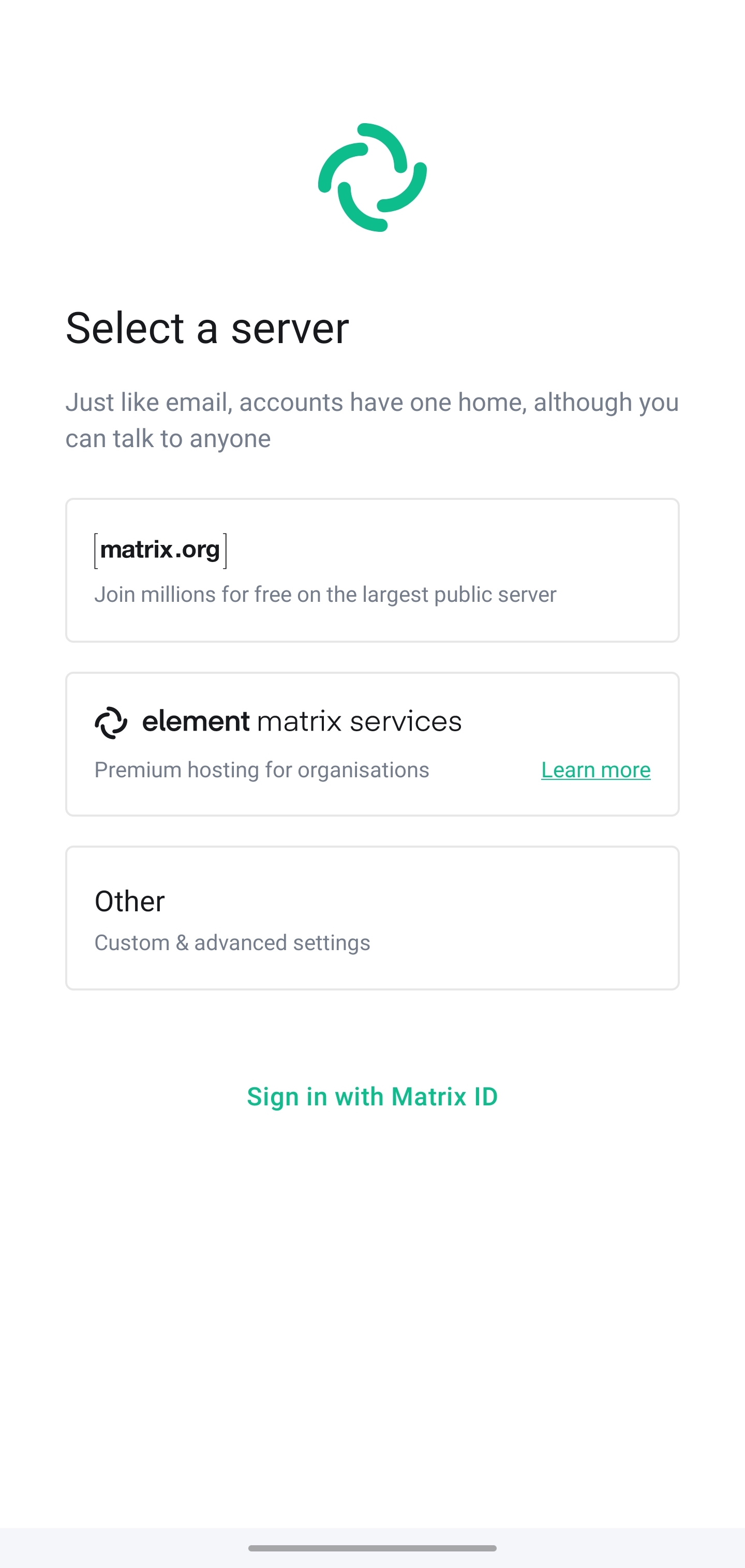 Enter tu-dresden.de in the address field and confirm server address by tapping the "Continue" button.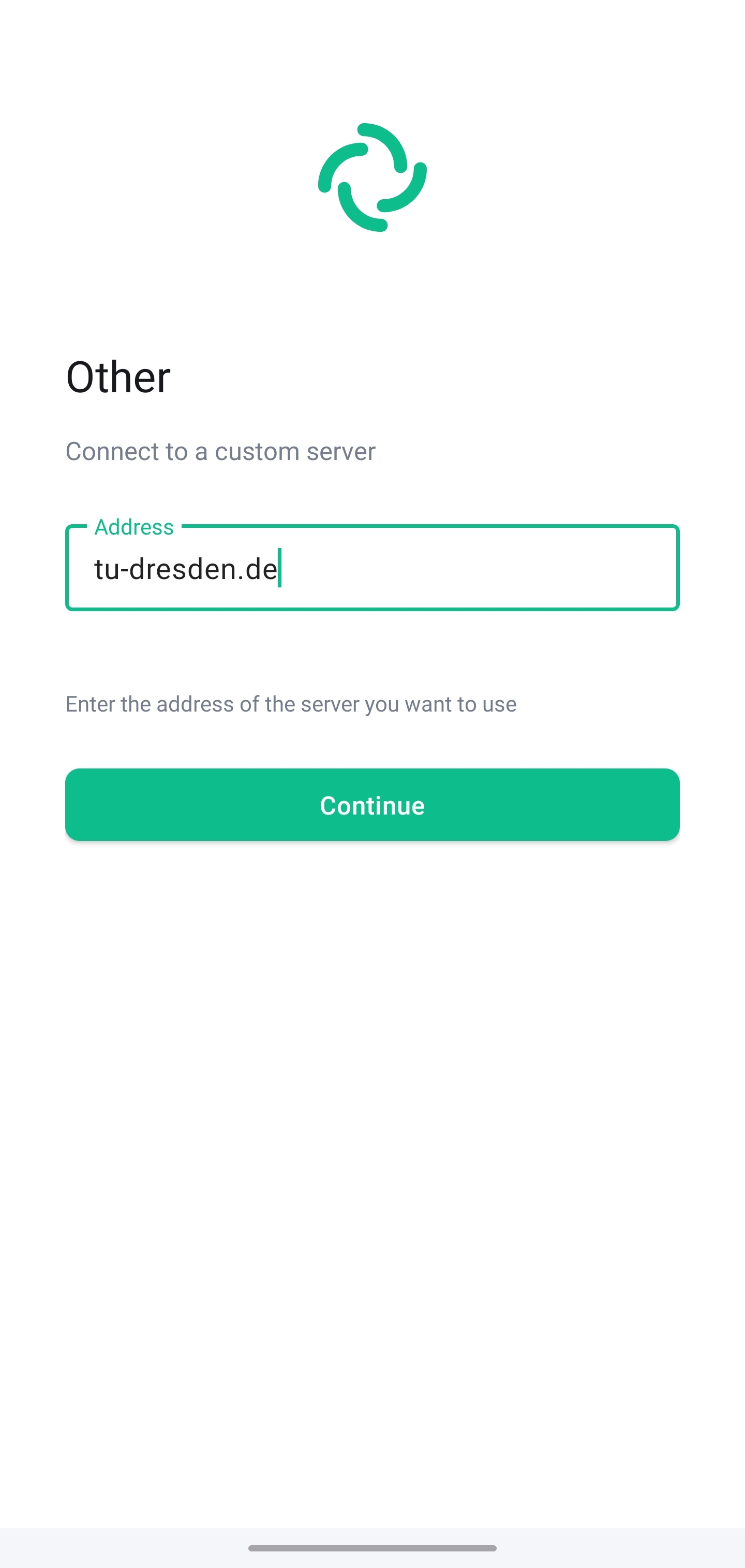 Enter your ZIH login in the "User name or e-mail address" field. (You will find your ZIH login in the profile of the Self-Service Portal in the Account Information section as "Login user name".) After entering your ZIH password in the second field, you can log in using the "Login" button.